So its August already. Damm I can't believe how fast time is flying. One year ago I had just returned to Hawaii from recording the album in LA, was living with my mom back in Pukalani, did a big show with King Kekai at Charley's, and was trying to figure out how to keep busy till the album release. I ended up moving to Oahu on September 1st and stayed with my grandparents in Waialua (North Shore) for about a month before moving with da boys (Kekai, Pomai and Dave) in Ewa Beach. I cannot believe that was about a year ago. I trippp out.
As a Sagitarius, (perhaps just as Anuhea...) I love change and thrive off of it. Although so much is happening I still feel like its due time for a big change. I've been living with three rad roommates in Hawaii Kai for about 9 months now. Rachael from North Jersey, Ryan from South Jersey (star of many of my YouTube vids) and Stacey from Spokane WA. We have tons of memories, tons of great dinners, party nights, movie nights, house cleaning seshes, etc... but I'm feeling stagnant. I'm wanting to live by myself again. I come from a big family and I went to boarding school for 6 years living with my best friends in the dorms. But for a brief time right before I went to LA to record the album last year, I lived alone in a cute little 1 bedroom in Haiku. Having that solitude and privacy was super conducive to my creativity. So I put in my one-month and I'm looking for a place. I'll be sad to complete this chapter of my life, my Hawaii Kai outback house life, but I know myself better than I know anyone else and I know this is the right decision.
Anyway nuff reflection....
The past couple weeks have been interesting. Lots of big changes going down with my band and such, and again, I'm not going to let that trip me up.
First of all, I have a new hole in my face (again)... re did the monroe... I cried one tear...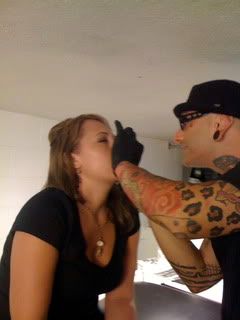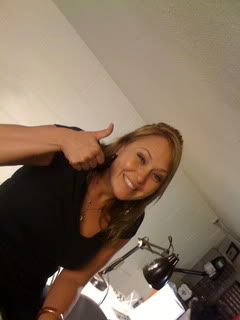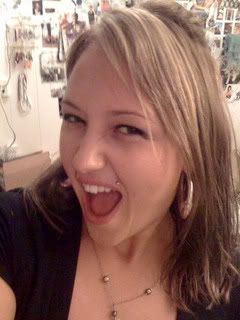 We had a rocking show at The Shack Waikiki last week Saturday the 1st. Hosted by Vertical Junkies, I saw so many of my old classmates and friends who came to support. The last big show I did at The Shack was for my CD release party back in April. It was soooo amazing to see the dancefloor packed with people, and to see peeps (that I don't even know!) singing along to my songs. Its things like that which are the most rewarding. Makes me feel like I made it, you know? Just want to spread that love on a bigger level down the road.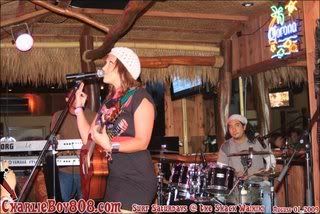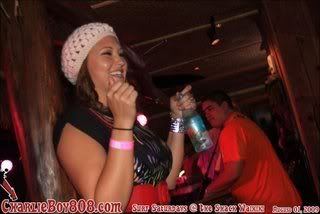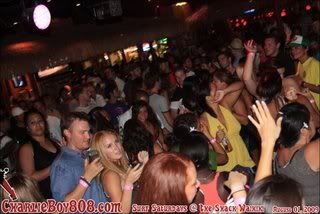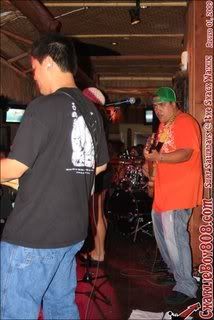 We are getting everything for our Japan tour straightened out right now as well... work visas, passports, etc. Its kind of tough since a monkey wrench has been thrown in the band situation, but I just gotta focus on how much fun its going to be. Feeling island fever to the FULLEST right now and I absolutely cannot wait to get out.
I had an interview with a huge Japanese radio station called J-Wave that's based out of Waikiki n features Hawaiian music. DJ Sachiko interviewed me live and translated everything I said into Japanese... it was very trippy. Had to try out some froyo at Red Mango after... heard great things. ;0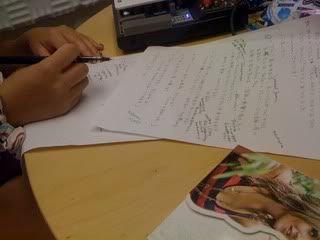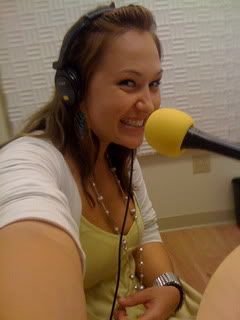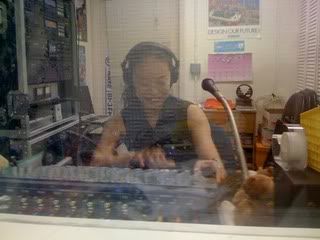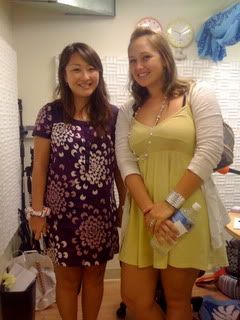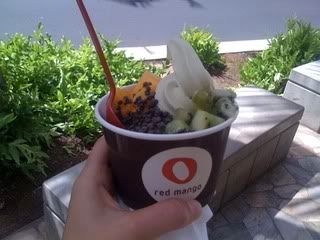 My little brother Jordan came to visit me on Monday and Tuesday... He's 20 (I'm 23) and we're finally the ages where we can really party together... LOL... We had a lot of fun, but now he's back in San Diago (a whale's vagina) and I miss his company. We hit up Lulu's and jammed some music ate some Nachos and drank some beers. Holler.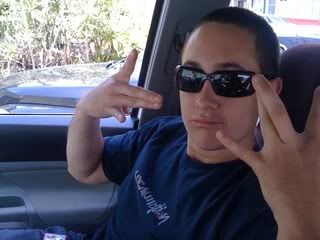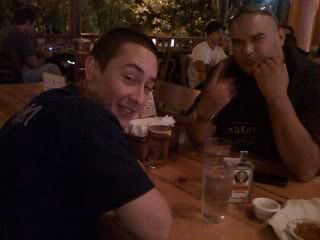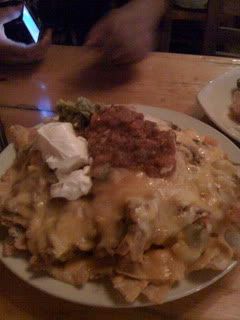 My best friend Mandy had a baby. Teva Ehukai Heen. Precious precious precious. I can't believe my little Mandy has a baby now. Makes me realize we're getting to that age... you know? Weird. My brain is not even close to that kind of place right now. Eventually. He is SUCH a cutie though!!!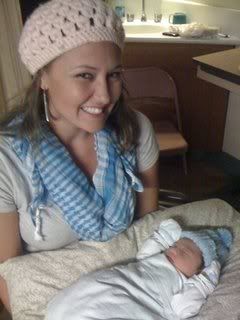 In the month to come we are going to be playing a LOT. Picked up a weekly acoustic Tuesdays at Jimmy Buffett's (yes the Margaritaville guy!) restaurant. As cheesy as it sounds, these Waikiki gigs are great practice for me to keep my material fresh, I love jamming, and JB's is a cool location to reach out to transients. They buy a CD and take it home to their homestate, and hopefully a pocket of fans will grow. That's one great thing about playing in Waikiki. Seeds.
Additionally we are doing a more rocking show every WEDNESDAY at The Shack Waikiki. This will be a full band show, lots of freestyling, jam sessioning, good times. This kind of show is my root... I used to play at Charley's Paia (Willie Nelson's joint in Paia, North Shore Maui) with my band. That's how I got my start. So Anuhea Jams Wednesdays is the Honolulu version of that show, i'm picturing. There's no cover, so if you on Oahu come through! We just want to jam.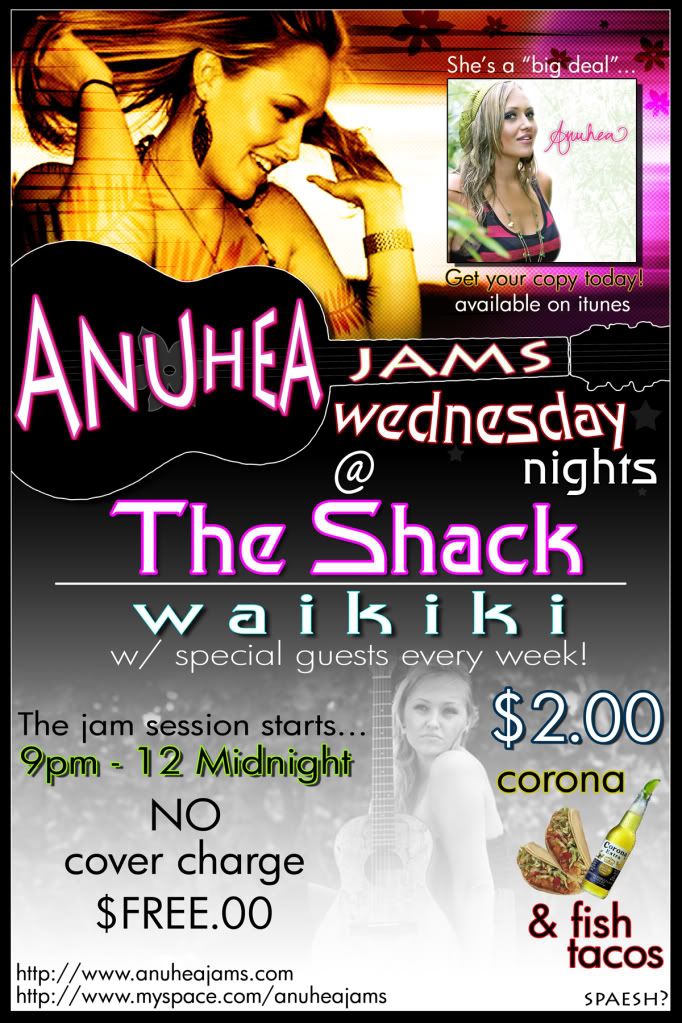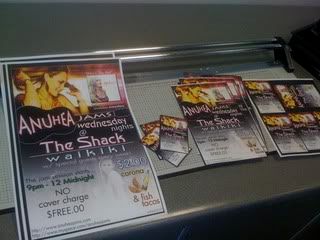 Video director Jason Baum is coming back to Oahu to finish up filming the "Here I Go Again" music video. Here I Go Again is going to be the first single in Japan, and it needs to be up and playing before we get there in September. So we gotta move fast. The plan is to get some introspective singing shots of me on the beach... going to capture that on the North Shore across from my grandmas house on a private little beach. ( I like that cause I can't like "act" with a bunch of people around watching!) So I'm a little nervous, but very stoked. Of course I'll be posting the vid on YouTube and on this page as well once its done. Next will be the vid for "Big Deal" which i'm hoping can be more elaborate, fun, and MTV America worthy!!! I just hope hurricane Felicia doesn't ruin the ambiance! Nah, its a tropical storm as of today, and its supposedly going to be minimal. Wouldn't be able to tell there's a storm coming at ALL looking at the sky right now. (Sunday afternoon)... I'm laying in my backyard in my bikini under the hot sun at the moment...
The Kohana Coffee ladies were in town the past few weeks. We had a lovely dinner at their place on the NorthShore last week.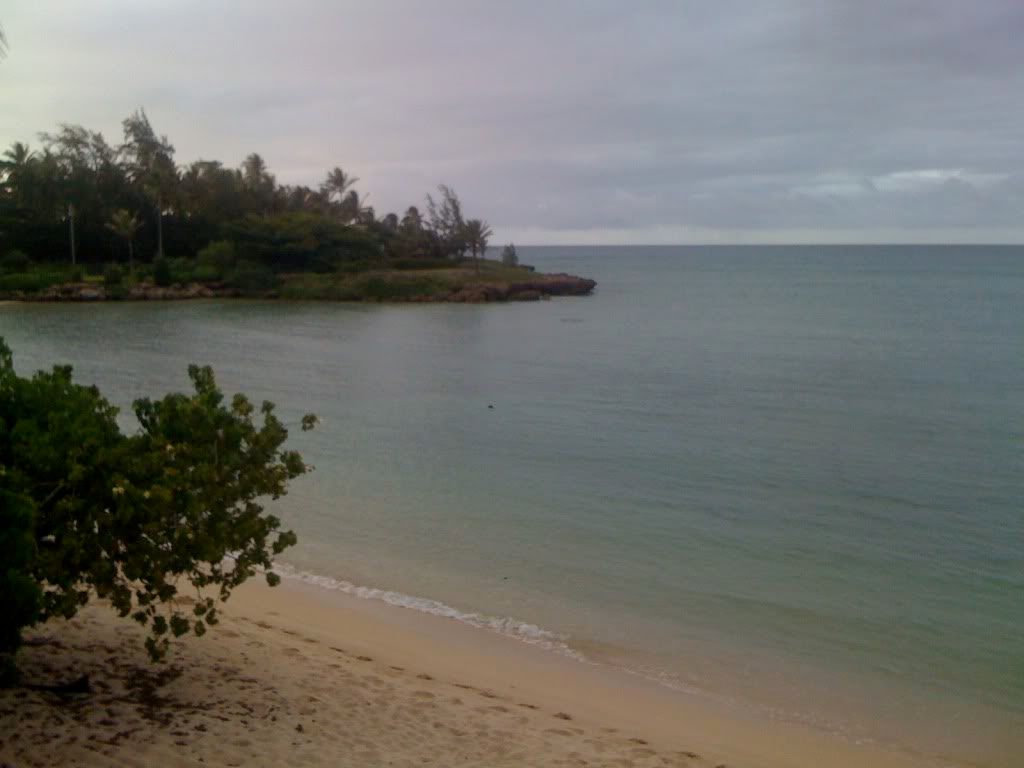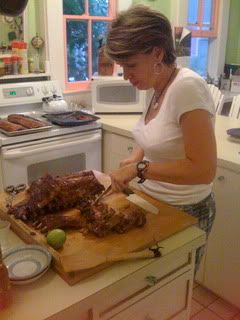 Jammed a bit with Piper's son Zach on his brand new acoustic fretless bass.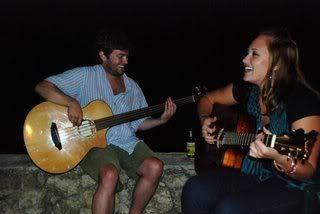 Ate some killer ribs and potato salad. Went out again a couple days later to stand up paddle with Ryan. We also had a great dinner at "Town" in Kaimuki. Loved being in a funky cool little restaurant like that-- made me feel like I wasnt in Hawaii but San Francisco again! (Can you tell I'm SOOOOOO wanting to get out of here!!!) ;)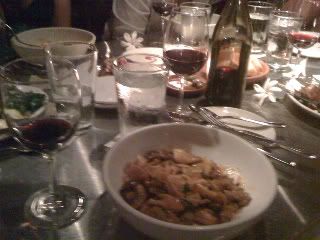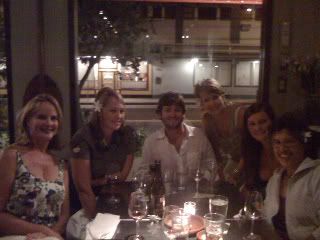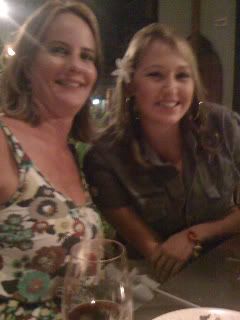 They also debuted the new packaging for "Anuhea's Choice" coffee blends! Acoustic Soul and Hawaiian Prime... I believe the Island Cacao as well... really cool looking, and very honored to be on it! You can buy the coffee online at www.kohanacoffee.com for now, but we're working on getting them in Whole Foods around the country as well. Seriously amazing coffee.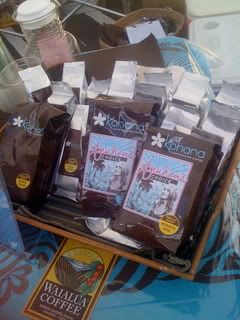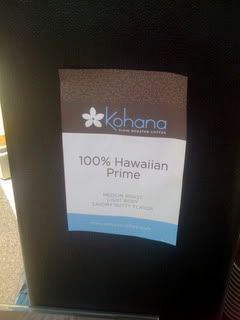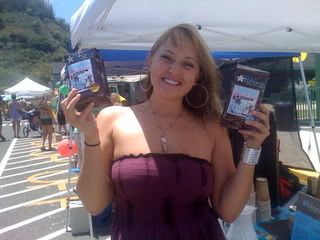 Last night I watched the UFC fights at The Shack Hawaii Kai. 3 Hawaii fighters were fighting, Kendall Grove (Maui) Sugar Shane Nelson (b.i.) and of course the Prodigy BJ Penn. Only BJ won, but he RNC'ed Kenny KenFLo Florians butt to defend his lightweight belt. Great job Bj. We were all chanting "FLUCK FLORIAN"... sorry kids!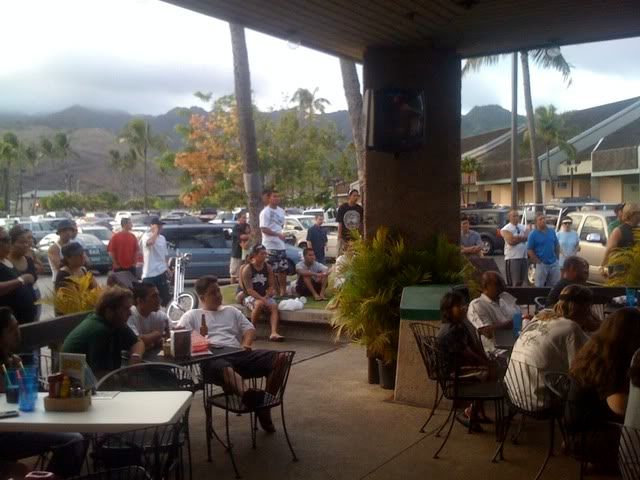 (Hawaiians congregating to support the local boys at The Shack Hawaii Kai... or just too cheap to go inside so watching from sidewalk! LOL)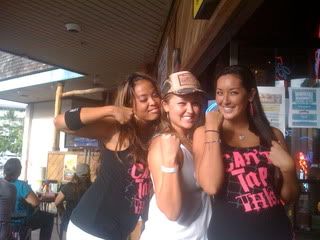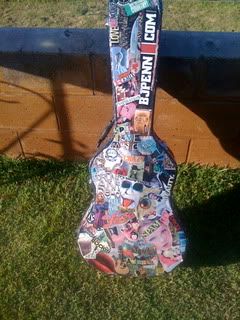 (repping Team Penn on my guitar case always)
Annnnnyway....
More later... I gotta flip over.
SPF people!
xoxoAnuhea